top 10 reasons to go to Brazil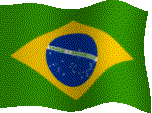 Click on any thumbnail to enlarge picture.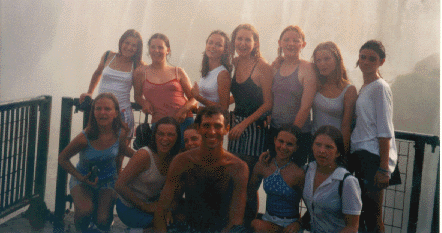 (1)

Seeing the biggest falls in the World: Iguazu Falls, or should I say Caracatas De Iguazu. Ideally located between three countries, Paraguay, Argentina, and Brazil, this place is unique as you can go from one country to another with a single, simple bus the trip takes less than 10 min to to Porto Iguassu (Argentina) and less than 15 min to Ciudad del Este (Paraguay) from Goz de Iguazu (Brazil). Within 10 min north, you also have the biggest dam in the World (Itaipu) and the most expensive one as well. The most interesting part in to see these young Brazilian FEMALE tourists wearing white T-shirts and going close to the Falls. For some reasons, they keep their hands covering their chests afterwards. However, if you want to have a closer look to the falls, follow this path Or this path, which is much better. If you are not impressed, you a nerd or you are not human being.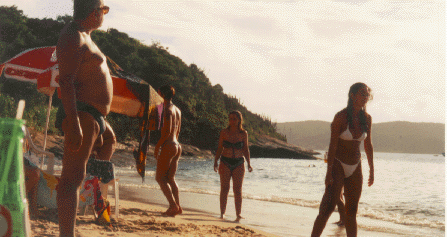 (2)

Buzios, The Brazilian St-Tropez. Extremely beautiful girls go their just to show up and enter a rewardless, free contest for the snobiest, most elegant chick of the week-end. Beaches and surfing are also enjoyable.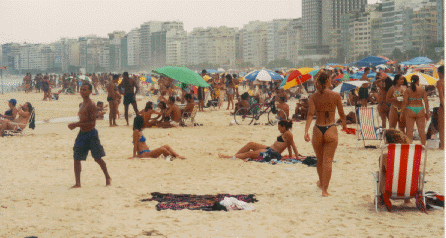 (3)

The world famous Copacabana beach. First things to discover is the Brazilian swimwear. Girls, forget your inhibitions and get a small taste of what a bikini should look like!!!

(4)

Celebrating the new year in white and in a nice company as you can see. This was in Morro de Sao Paolo and it was quite cold (29 Celsius). At the same time, my best friend Kamel was enjoying Toronto's -15.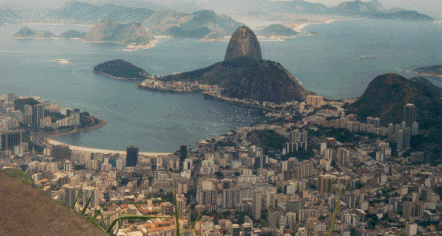 (5)

Rio de Janeiro, dangerous and captivating city. No matter what people may say about it, it is the "party City" in teh World. going to a Samba school and seeing these Brazilian girls shaking their bodies like devils is worth by itself the trip. Do not forget of course the unique view from the Corcocovado (where you have the famous statue of the Christ) on Botafogo bay and the sugar bread (Pao do azucar).


This page has been visited
times.
More Brazil
BACK
Other destinations:
Europe
USA
Morrocco and Tunisia
Mexico